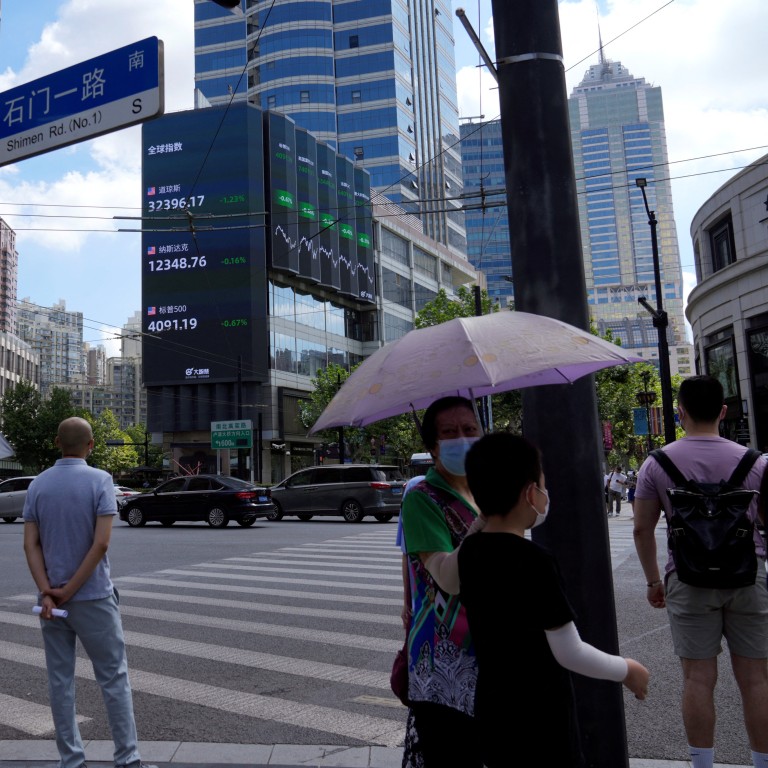 Investors are withdrawing funds from China's onshore stock exchanges due to declining equity prices, marking the biggest capital flight from the country in seven years, according to Goldman Sachs.
Foreign investors were net sellers of $3.3 billion worth of A shares last week, contributing to total outflows of about $5.1 billion in the month, while the CSI 300 Index experienced a 4.2% drop.
Key market leaders such as Kweichow Moutai, Wuliangye Yibin, Haitian Flavouring, Zijin Mining, Focus Media Info, and Ping An Insurance (Group) have been most affected by significant stock pullbacks.
Persistent pressure for capital outflows and yuan depreciation is attributed to "higher for longer" interest rates in the United States and the need for more monetary policy easing in China, as highlighted by Goldman Sachs economists.
Chinese authorities are taking measures to restrict capital leakage, such as preventing mainland-based stock brokerages in Hong Kong from signing up customers in mainland China. In September, around $75 billion in capital left the country, the largest net outflow since 2016, primarily due to the yuan's depreciation and rising global risks.