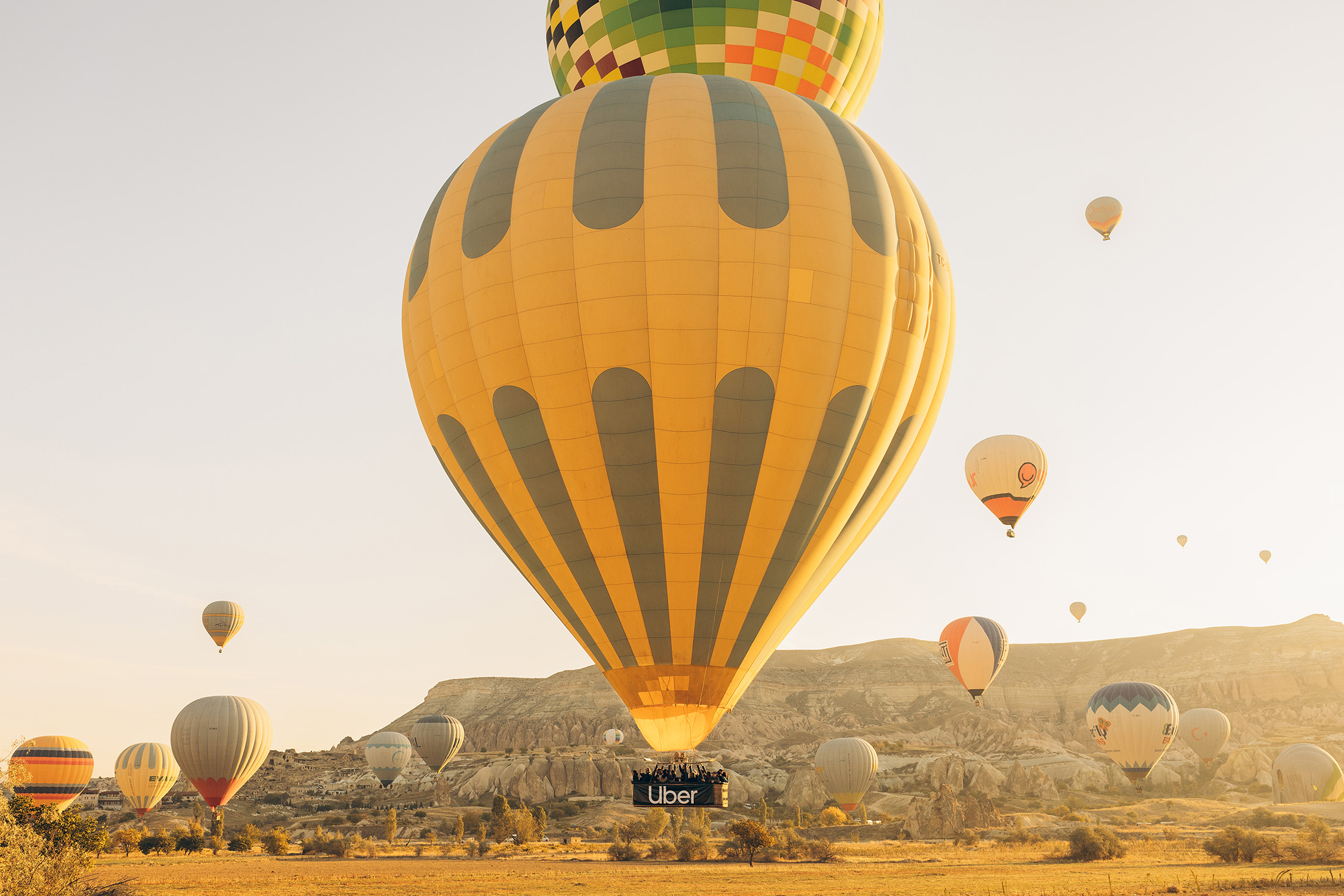 Uber is looking to diversify its services and expand into the travel and tourism industry by offering hot air balloon rides in Turkey's Cappadocia region. This move is part of Uber's broader strategy to move beyond its traditional ride-hailing business.
Cappadocia is a popular tourist destination in Turkey known for its unique volcanic landscape, including cave cities and churches. Uber aims to capitalize on the region's appeal, with tourism making up a significant portion of the local economy.
Users of the Uber app can reserve a seat for a 1.5-hour hot air balloon flight over Cappadocia. The cost of the ride is $159 per seat, and bookings must be made at least 12 hours in advance through Uber's Reserve section.
Turkey's Ministry of Culture and Tourism has set a target of attracting 60 million tourists to Cappadocia in 2023, and Uber's hot air balloon service aligns with these goals.
Uber has previously introduced unique services in different parts of the world, such as Uber Helicopter in New York and Uber Sleigh in Lapland, offering reindeer rides during the Christmas season. This demonstrates Uber's willingness to adapt its services to local markets and occasions.