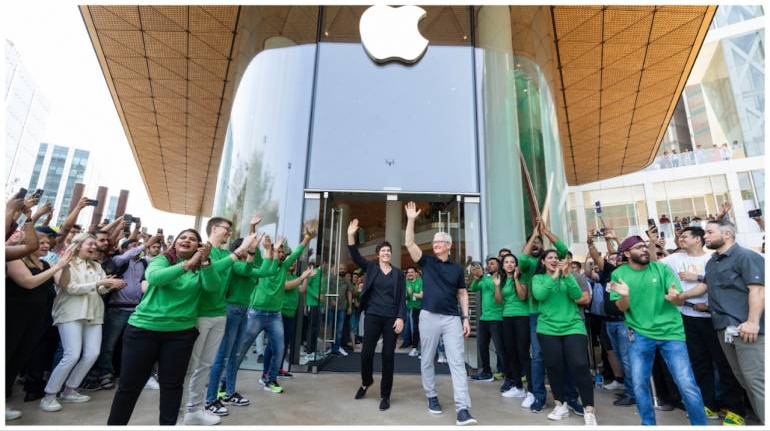 Apple has increased manufacturing capacity in India, achieving over INR 60,000 Cr in iPhone production during the initial seven months of the fiscal year.
The company aims to produce iPhones worth INR 1 Lakh Cr in India by March 2024, with plans to potentially reach this target in the first quarter of FY25 if not attained this fiscal year.
Around 70% of iPhones made in India are exported, with Apple exporting INR 40,000 Cr ($5 Bn) worth of iPhones from April to October in the current fiscal year.
This production surge indicates Apple's commitment to expanding its manufacturing base in India and signifies its long-term vision for the region.
Apple's efforts signal a strategic focus on India's manufacturing landscape, suggesting a continued push to bolster production capabilities in the country.