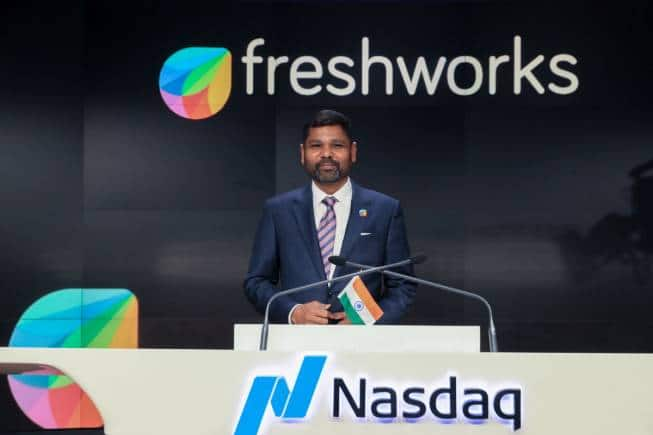 Freshworks reported a net loss from operations of $38.7 million in Q3 2023, which is a 33.6% decrease compared to the net loss of $58.3 million in Q3 2022.
The company achieved a non-GAAP (Generally Acceptable Accounting Practices) profit of $17.4 million during the quarter, a significant turnaround from the non-GAAP loss of $3.1 million in the third quarter of 2022.
Freshworks, a NASDAQ-listed Indian SaaS unicorn, reported a revenue of $153.6 million for Q3 2023, marking a 19% growth compared to the revenue of $128.7 million in the same quarter of 2022. When adjusted for constant currency, the revenue showed an 18% YoY increase.
The company has raised its full-year 2023 financial outlook and increased the midpoint for non-GAAP operating profit to $40 million.
Freshworks appears to be on an optimistic trajectory with improved financial results, including reduced net losses and a shift from non-GAAP losses to a non-GAAP profit in operations.