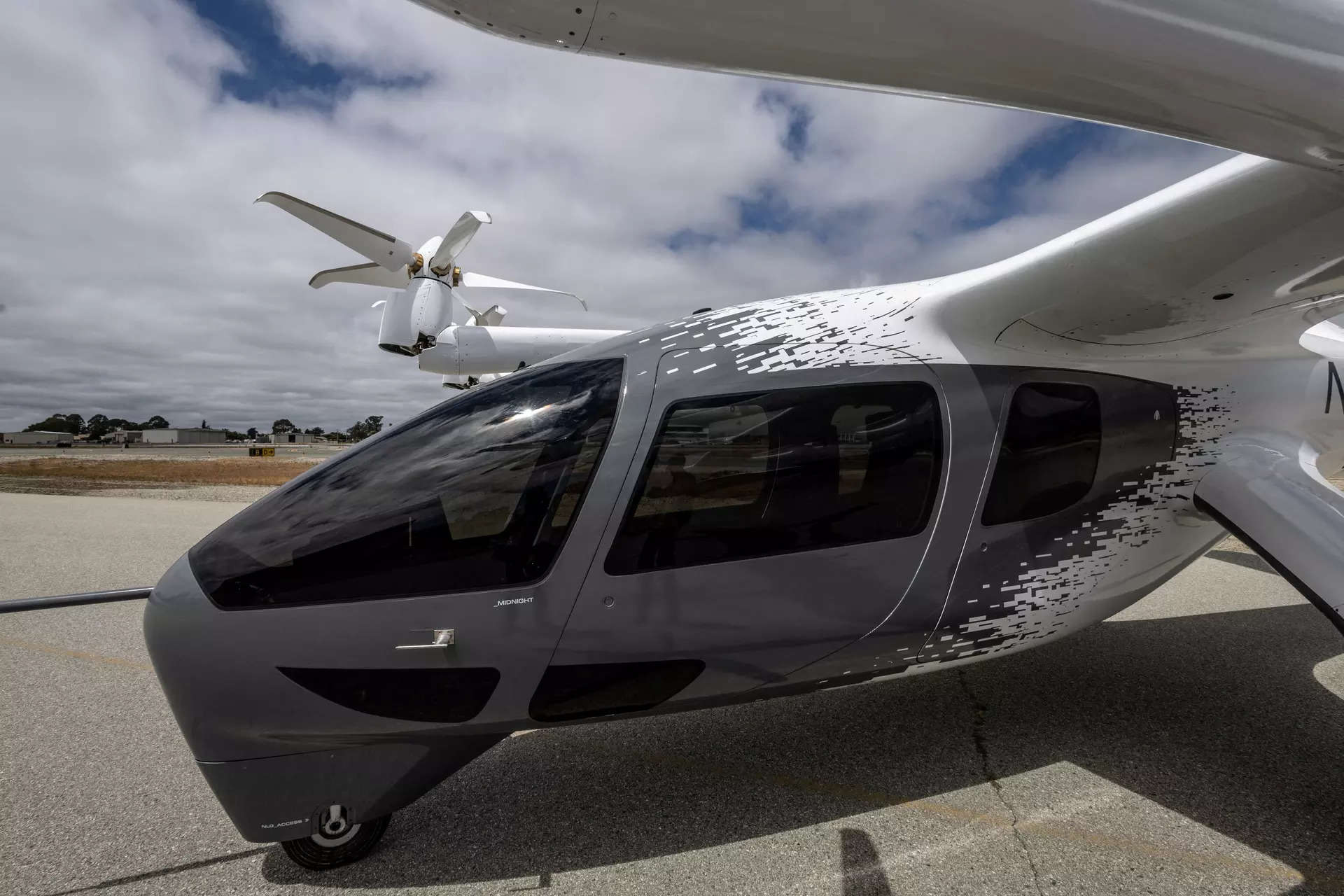 InterGlobe Enterprises and Archer Aviation plan to launch an all-electric air taxi service in India in 2026.
The electric vertical takeoff and landing (eVTOL) aircraft, called 'Midnight,' can carry four passengers and a pilot for up to 100 miles.
The service aims to address transportation challenges in India's congested cities, offering a faster alternative to ground travel.
Initially starting with 200 aircraft, the service plans to operate in Delhi, Mumbai, and Bengaluru.
The companies claim that a trip taking 60 to 90 minutes by car in Delhi could be reduced to about 7 minutes in the air taxi.